Importance of Fluent English in Career Growth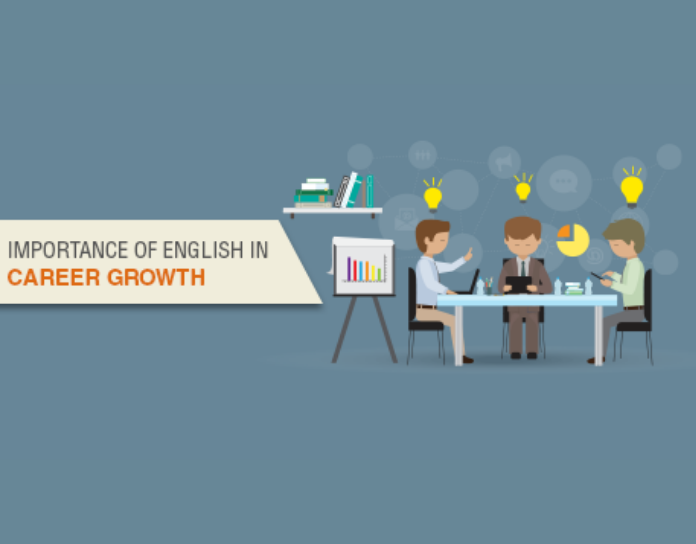 Business today cannot happen without English communication. Be it giving presentations or be it marketing and media related activities. Communication is needed everywhere and the winner is always the employee who communicates well and fluently.
These are certain reasons why business English is critical for success:-
PROMOTIONS AND APPRAISALS:-
It is a fact that only those people are promoted quick and fast who have fantastic communication and business English skills. Because communication is critical to success today in the corporate world, those with fluent English get more opportunities and better prospects of growth and success.
Good leaders are great communicators and they are able to influence through their communication and thus if you want to become a manager or a leader you must have fantastic communication and thus communication becomes very important and critical for professional success.
PRESENTATIONS AND SPEECHES:-
In every job today you need to give presentations and speeches and thus the people with fluent English get the edge as they are able to connect with the audience and network successfully with their contemporaries and seniors.
POPULARITY AND GOODWILL:-
It is a fact that good and fluent English speakers are sought after and are more popular than other amongst their colleagues. Good communication also breads goodwill and most good communicators are more popular than others who are not.
Also if you are in marketing and business development you need to be a fantastic communicator and presenter as you are the face of the company and the success of the company depends on you and thus you can succeed only by having good communication and presentation skills.
Thus if you practice hard, read, listen and watch in English then in that case you will become fluent and have good body language and also good intonation and modulation and will impress everyone with your communication skills and emerge as a leader of men and a great manager as well.