Why Learning English Speaking On Phone Call is the Best way for Fluent English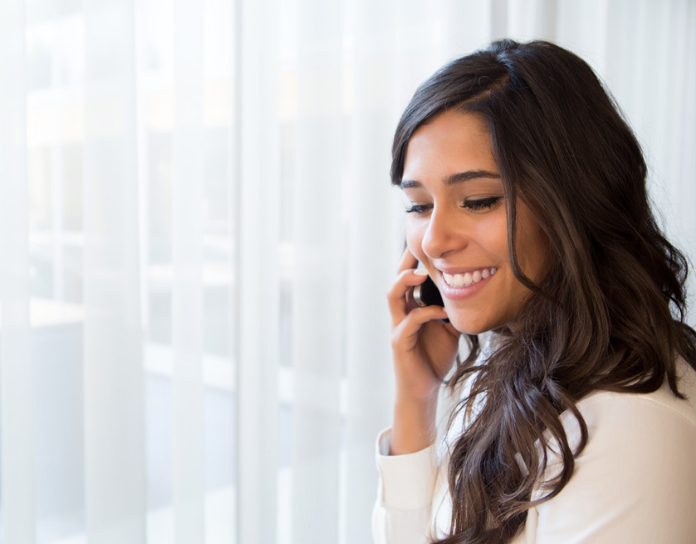 Today many professionals and students are going for on call classes and the reason for this is that they are more effective and subjective and take less time to show results.Also the personal attention provided to the student helps him learn quick and fast.
These are the reasons why on Phone classes are the best way to improve English fluency:
You can train on the phone at odd hours too. For example you can train after you come back from office or college. Also you can take early morning classes and go for late night phone sessions as well. You can also use your weekends for maximizing the phone training classes and use them to your advantage-anytime-anyplace.
SAVING OF TIME AND MONEY:-
You also save on transportation cost and time. Also these courses are relatively less expensive so you save money. You are also relaxed and refreshed as you are going for the classes from home or work. The commuting time and effort is reduced and the learning becomes more effective.
With these classes you get the full attention of the trainer and thus you are able to get the benefit of personalization and the sessions become more fruitful and effective as they are one to one and subjective.
With the one to one approach the efficiency and effectiveness of the course improves and the study is fruitful and rewarding. Moreover there is the personal touch and the student gets the complete attention of the trainer.
Errors of pronunciation and grammar can only be traced when the students speaks a lot and then the trainer can identify those errors and can rectify them. Thus the sessions become comprehensive, focused and effective as the complete focus and attention on one student makes the process swift and fast.
Thus by going for on call classes you save on time, effort and money and are able to focus on the learning process as the trainer handholds you and takes you to fluency and proficiency in English speaking.