Some of the point's one must know before going to deliver the Presentation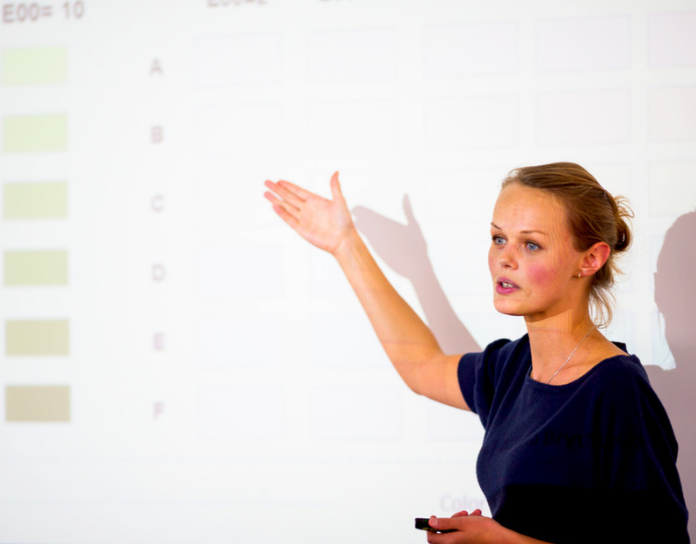 Making a presentation is a great opportunity to test your confidence level and fluency over the English language. Nonetheless you need to take care of certain basics
before going to deliver the presentation.
These are certain aspects one should keep in mind to deliver that perfect presentation:-
As they say that 'PRACTICE MAKES A MAN PERFECT' this is true of preparing for a presentation true. The more you practice the better your presentation will be on the D-DAY. It is also a good idea to record your presentation and analyze it for flaws and improvements. This way you are ready, prepared and more confident.
TECHNOLOGICAL PREPAREDNESS:-
You should make sure that the projectors, lights and cameras are working properly. You should also connect your laptop and check whether it is tuning in with the projector. Taking these precautions will help you avoid embarrassment and deliver a perfect presentation
You should check the seating arrangements, the air conditioner and the lightings before you start a presentation. It is a good idea to arrive before time and set things in order.
KISS-KEEP IT SHORT AND SIMPLE:-
Most audiences have a limited attention span and thus you should not bore them with lengthy speeches and monologues. It is advisable to make your sessions engaging and keep them alive by using a variety of different media like pictures and videos.
PICTURES SPEAK LOUDER THAN WORDS:-
As they say 'A PICTURE SPEAKS LOUDER THAN WORDS' this is also the case with presentations and thus you should use images as often as you can as they help and aid you in making your audience understand your point of view quick and easy.
CONNECT WITH THE AUDIENCE:-
It is critical to entertain and engage the audience. There should not be a monologue and you should ask questions and generate responses. You should also encourage discussions around the topic and get the advantage of the many different points of views coming from the audience.
Thus by applying these tips you can create and deliver a successful presentation and amaze your audience with your excellent presentation and communication skills.